Interview with Malia
Question: Who is your best friend?
I don't have one best friend; all the fairies are my friends, but I like spending time with Verity and Celeste. Verity makes me laugh and Celeste is always so kind to everyone.
Question: What tasks have you been given by Tatiana?
I have lots of different tasks that Tatiana gives me. I have tasks which I do each week like help the Fairy Godmother find her glasses (they're always on her head) and I have tasks which are more difficult like shopping with the Wicked Queen. That's tricky because I have to tell her she looks great in every outfit she tries on otherwise she gets cross.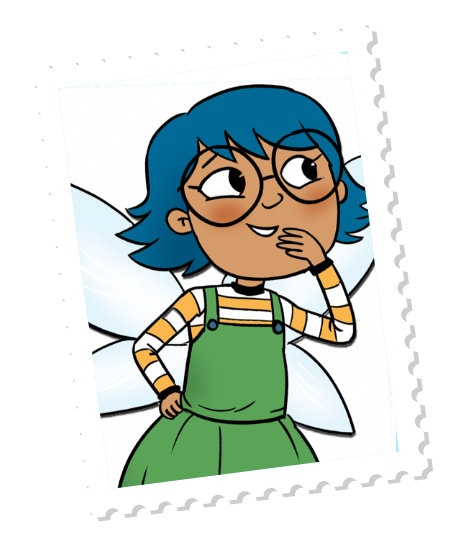 Question: Who do you like most in the Fairy-Tale Kingdom?
I really like Princess Rosamund. I bought her a dog, Prince, as a birthday gift for her. Every time I visit her, she tells me how much she likes playing with him. Sometimes we take him for walks together.
Question: If you could be anyone in the Fairy-Tale Kingdom who would it be and why?
I would like to be Cinderella. She has beautiful dresses, a huge castle and is married to Prince Charming – everyone wants to be like her!
Question: What's the best part about being a fairy?
It's definitely winning a sparkly star - every fairy wants to be the first to win a rare lilac star! I don't have very many stars as I haven't been a fairy as long as some of the others like Verity and Celeste. Hopefully Tatiana will give me more tasks soon.
Question: What's your favourite hobby?
I like reading books, knitting and dancing. I'm knitting a long scarf for Tatiana as a Christmas present.